Over the past week or so I've been working to really fill out the game AI and simulation. We now keep a reasonably lengthy history of each player's activity, so you can inspect them and see what they've been up to in the past, not just where they are right this moment.
Please excuse the placeholder programmer-art building models; am currently waiting for proper ones!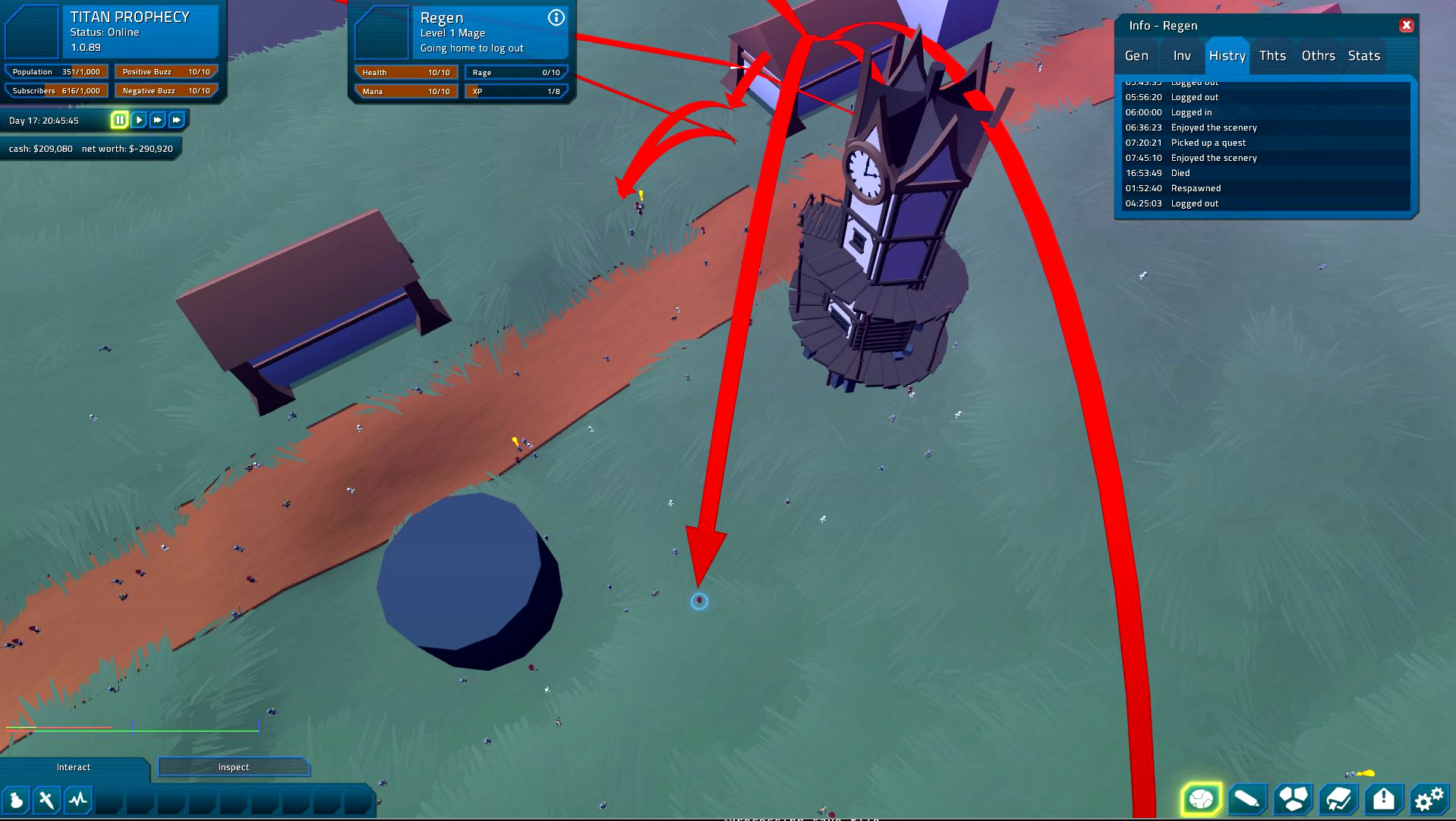 Similarly, I'm now adding real AI for working out how players feel about other people and objects within the simulation. When socialising with other players, they now engage in miniature social interactions with each of the other people in their social circle, and can sometimes react to them.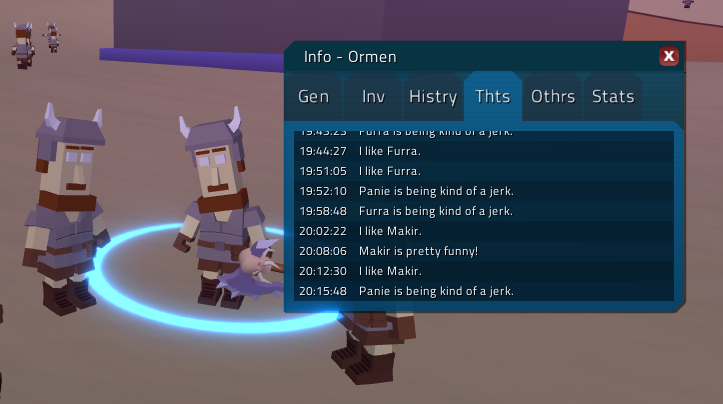 For the sake of ease-of-use, you can not only look at a player's thoughts about others, but there's a separate tab for showing you other people's thoughts about them. You just might want to look to see how popular someone is, before deciding to ban them!
I haven't yet decided precisely how someone's popularity within the community should influence the simulation when they're banned. Maybe it's enough that a popular person simply isn't there any more to lift other people up? Or that an unpopular person isn't there to annoy everyone any more? Or maybe there should be the chance for a scandal which might attract media attention.. This will need some tuning, I'm sure!
This system is still in its absolute infancy, but I think it's already helping to lend some personality to these individual characters!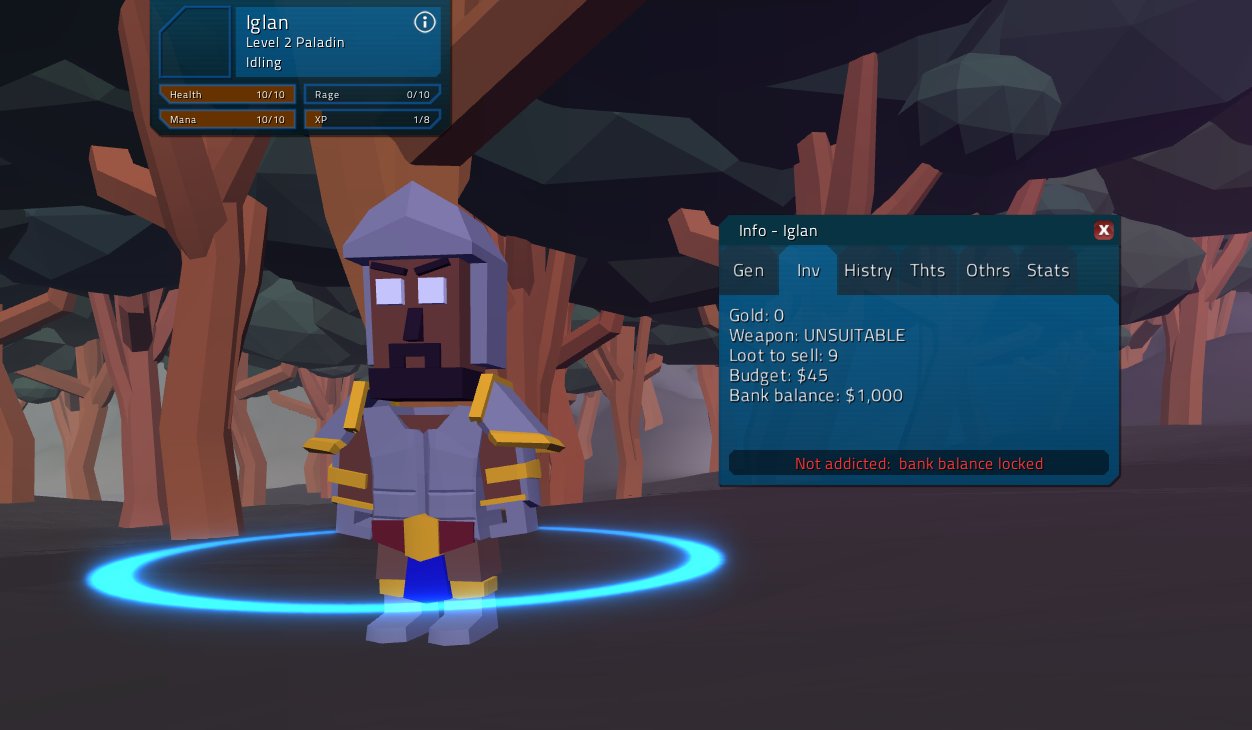 —